Added by: RC Plane PosterType: miniAutor: Not InformationWingspan: 60Flying Weight: 156Download Free Plans RC Model (210)Rewiev: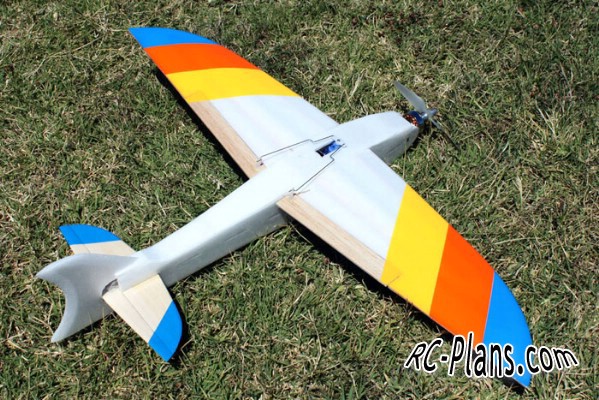 REQUIRED EQUIPMENT:
• 4 Channel Transmitter + Micro Receiver (AR6100E, AR6110E or similar)
• 2 Micro Servos (5~8 gram)
(HXT500, SG-50 or Hitec HS-55 or similar)
• Small & Light High KV Outrunner
(HXT 24gram 3000kv, Turnigy 2730 3000kv or similar)
• ESC: 30Amp
• APC Prop: (4.75×4.75 on 3S ONLY), or (5×5~6×5 on 2S only)
• Prop Adapter: 3mm (will fit both recommended motors)
• Lipo Battery: Nano-Power 1100mAh 11.1v 35C
• Maximum Battery size: 73x34x18 mm
(Size is very crucial here. This size is the largest fit for width and thickness possible in
the small fuselage)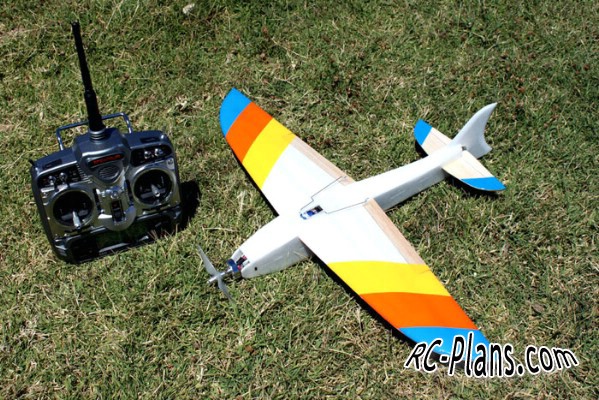 This micro speed plane is Insanely FAST on the 3S setup PLEASE follow the recommended control set ups including EXPO, otherwise it will be challenging to fly as it is a very responsive high performance design that can be easy and fun to fly if set up properly.
The Babyshark is a high performance design that is fast, responsive, and aerobatic. It can retain its high speed energy in full elevator yank and bank pylon turns and will get your heart pumping and your knees shaking. PERFECT for you speed freaks! It is also Extremely maneuverable and can tear up the sky like NO OTHER Depron aircraft it's size and weight then slow down for sport flying. But what fun is that when you have a little pocket rocket like this in your control. Which ever way you like to fly this plane it is quite small and it can get away from you fast. So don't blink and hold on for a performance you never thought possible from a 3mm Depron foam airplane and wow everyone at the airfield,
Alternatively, if you want a fast plane but need to work your way up to it like many pilots, then start with the 2S set up instead of the 3S on the same motor, ESC, and even the same 4.75×4.75 prop! And you will have your self a very manageable and still fast micro parkflyer that is great flying fun at a more manageable pace. But don't underestimate this set up either, it can still tear up the sky, but at a less-than-insane way.
Wickedly fast super high performance: (24 Amps / 260+ watts!)
Motor: HexTronik 24 gram 3000 KV
ESC: ZTW 30 Amp (Other ESC's including Turnigy can not handle the high switching rate of this motor on 3S, this ZTW
30Amp ESC can!)
Battery: Nano-Power 1100mAh 11.1v 35C
Prop: APC 4.75×4.75
Light and fast parkflyer:
Motor: HexTronik 24 gram 3000 KV
ESC: ZTW 20 Amp (using a 30Amp ESC will enable you to fly both set ups simply by changing the battery)
Battery: Rhino 1050 mAh 2S 7.4v 20C or 30C
Prop: APC 4.75×4.75 or (5×5~6×5 on 2S only!)
http://rc-plans.com/catalog/item74.html