Added by: RC Plane PosterType: scale, gliderAutor: EclipsonWingspan: 1160Flying Weight: 800Download Free Plans RC Model (120)Rewiev:
Free version of the 3D printed RC airplane Eclipson Model T.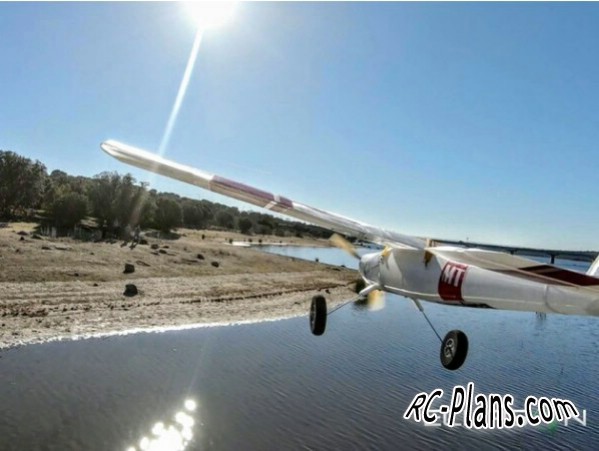 STALL SPEED 24kmh
BEST GLIDE SPEED 36 kmh
WING LOADING 46 g/dm²
MAX POWER 170watts
FLIGHT TIME (1500 mah) 15min
LENGTH 757mm
WING SPAN 1,16m
WING SURFACE 17,4dm2
WING ASPECT RATIO 6,5
WING AIRFOIL NACA4415
STRUCTURE WEIGHT 460 gr
TAKE OF WEIGHT 800 gr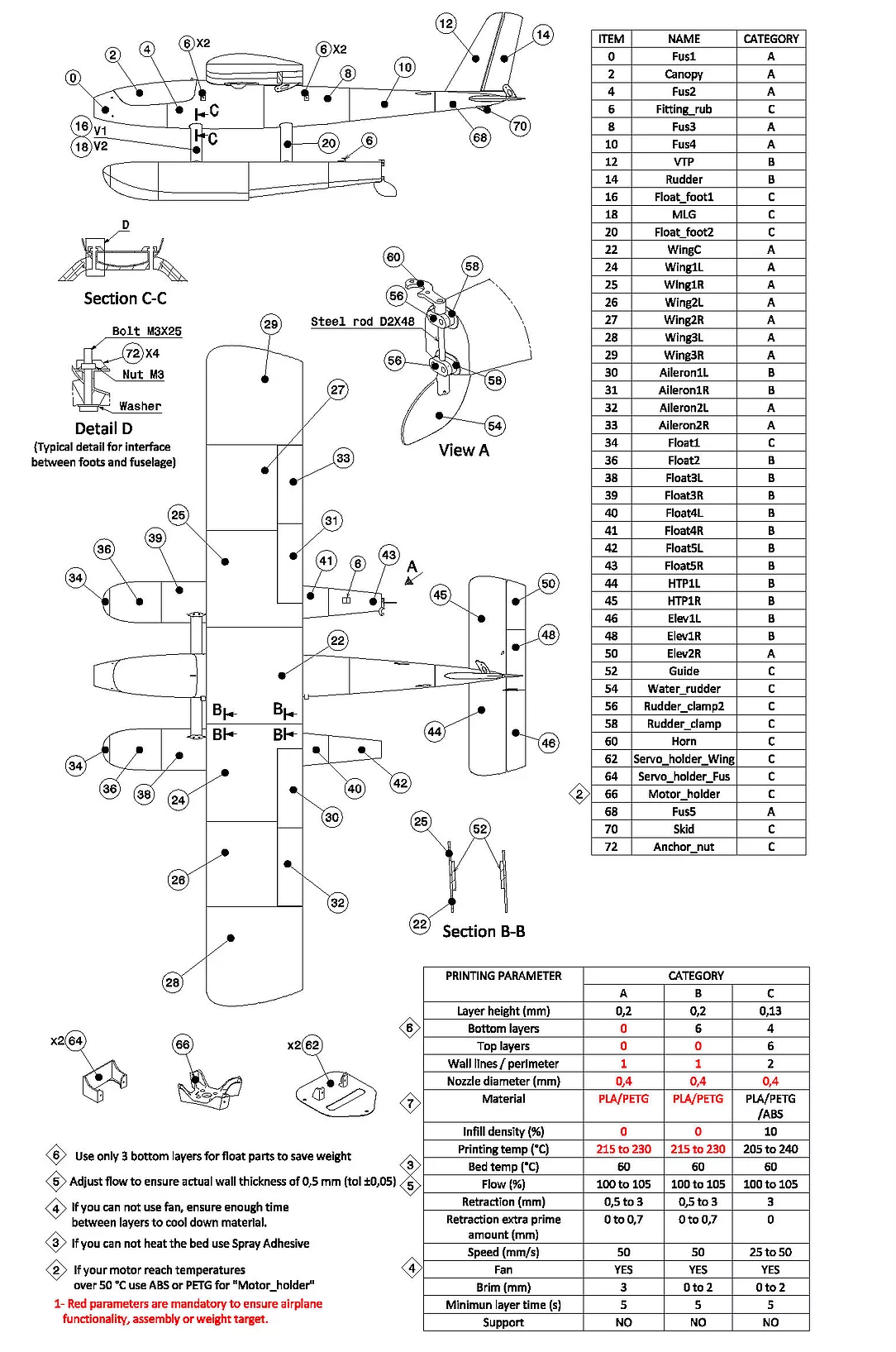 The free version available here does not include landing gear and floats. You will need to hand launch the airplane. Installing a folding propeller is recommended to avoid breaking it during landing.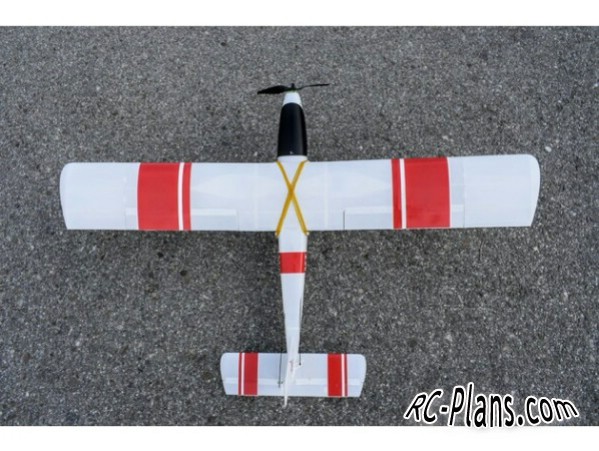 Eclipson Model T is a radio control seaplane and taildragger plane specifically designed to be printed.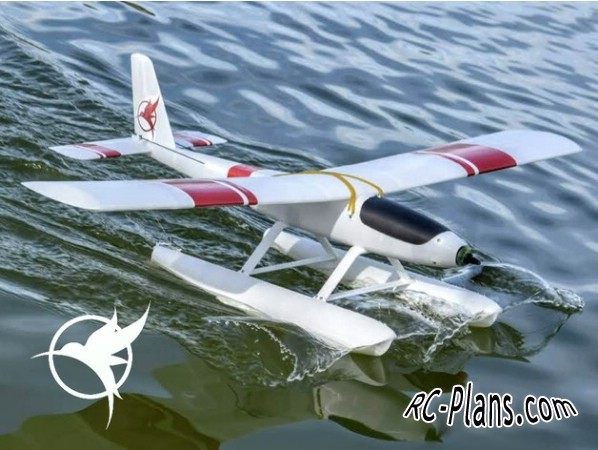 Electronics:

SunnySky X2212 KV1400 Brushless


Buy: BangGood, AliExpress
FMS Predator 30A Brushless


Buy: BangGood, AliExpress

HTIRC Hornet Series 30A


Buy: BangGood, AliExpress

4 X SG90 Mini


Buy: BangGood, AliExpress

SG92R Micro Digital Servo


Buy: BangGood, AliExpress

ZOP Power 3S 11.1V


Buy: BangGood, AliExpress

Gaoneng GNB 11.1V 1300mAh


Buy: BangGood, AliExpress
ZOP Power 11.1V 1500mAh


Buy: BangGood, AliExpress
ZOP Power 11.1V 1500MAH


Buy: BangGood, AliExpress

GEMFAN GF 8040 8060


Buy: BangGood, AliExpress

1pc KMP 8060 8x6E


Buy: BangGood, AliExpress
Eclipson Model Z assembly guide
http://rc-plans.com/catalog/item124.html